For Match Day 26 previews, check out our Podcast. It's available on Spotify, Apple Podcasts, Stitcher etc. and can be found via the link at the top of the page!
Match Day 25
Tuesday June 9th - Wednesday June 10th

Whew! This double-game week stuff is getting pretty hectic already, but patterns are starting to emerge in the Austrian Bundesliga. Here's some team news for the six games on match day 25.

(If you're enjoying these personally-written previews please consider supporting us over on Patreon for a few dollars! https://www.patreon.com/otherbundesliga )
Relegation Round
St. Pölten (4) vs Admira (6)
Last meeting: St. Pölten 2-2 Admira

St. Pölten continued their good start with a well-deserved point against Austria. They're playing much more enjoyable football reminiscent of LASK, and if they carry on this way they'll sail away from the relegation battle. Scorer last time out Robert Ljubicic is suspended for this one, and an injury to Kwang-Ryong Pak could spell the end of his time in Lower Austria.
Admira reappointed club legend Ernst Baumeister this week to oversee things off the field, but on the field the club are looking bereft of quality. An honest display against Mattersburg yielded little return, and once behind they never looked like scoring. Bakis returns from suspension, but they still have the same long injury list as last week.


WSG Tirol (5) vs SV Mattersburg (3)
Last meeting: WSG 1-3 SVM

What a turnaround for WSG, after humiliation on MD23 they almost took all 3 points off Altach. A resilient defensive display will give them hope, the loss of Maierhofer to suspension won't help up front though.
Andreas Gruber showed once more how helpful he is for the Mattersburg cause, a lovely first-time goal from nothing - his 10th of the season - paved the way to victory at Admira. They've grown in confidence since the break.
Austria (1) vs Altach (2)
Last meeting: FAK 2-2 Alt

Austria are still flattering to deceive, and it was only thanks to a stunning Sarkaria free-kick that they grabbed (another) draw on Saturday. Edomwonyi got some rare game time in that game, but even Monschein coming on couldn't improve the Austria display. They still lead the group though, and points here would have them looking comfortable in top spot.
Altach needed a beauty from Jan Zwischenbrugger to grab a point off WSG, but he's suspended for this one. Schreiner returns, and Wiss is doubtful with injury in the midfield. Gebauer could use a goal for the Vorarlbergers, but they're at least unbeaten since the break and fired up for the clash of the top 2.
Championship Group
Sturm Graz (6) vs Red Bull Salzburg (1)
Last meeting: RBS 2-0 Sturm

Only Despodov looked decent in a 4-0 hammering against Rapid, and even he missed a 1v1. Once he was rested the side were lifeless. Nestor El Maestro must be feeling the pressure now, with nobody seeming happy behind the scenes. The coach said they had "No chance on paper" against Salzburg, but football's not that simple, is it. Is it? After defeats using 4-2-3-1, will they change things up to stop leaking goals?
Salzburg have everything going their way right now, a 6-goal demolition of Hartberg allied with 6-goals shared by their nearest rivals, and the title is looking secure. They have the confidence to give Adeyemi, Berisha, Koita and Co. more game time in attack, as Daka (21) chases the top-scorer tally. Okugawa looks like he'll miss out with injury.
Wolfsberger AC (2) vs TSV Hartberg (5)
Last meeting: WAC 3-0 HTB

Wolfsberg nearly completed an amazing comeback against LASK, but were then held to a creditable 3-3. They look settled and composed at the moment, and are only missing Soldo and Sprangler again. Will this be the game to give minutes to youngster Alexander Schmidt? WAC have a great record against Hartberg this season, with two clean-sheet wins.
Hartberg have scored against everyone in the league this year, except WAC. After being brought back down to earth in a 6-0 hammering, they're missing Lema, Rakowitz, Nimaga, Lienhart, Ried and Ostrak.
LASK (4) vs Rapid Vienna (3)
Last meeting: LASK 0-4 Rapid

LASK lost a freak game to Rapid last time they met, but this time there's more pressure on after falling to 4th, without a win since the break. Schlager and the back three have yet to find their previous rock-solid form, conceding 20 in 22 games, and 5 in the last 2. Potzmann and Goiginger are likely to be out for a while longer.
Rapid are just 1 goal behind second spot, and will be buoyed by a big win over Sturm. Youngster Demir made an impact in that one, as did Fountas who had a hand in all 4 goals. Kitagawa looks forlorn up front and needs a goal to give him confidence. GK Strebinger is doubtful with a back injury, Knoflach could start in goal again.
Match Day 24
Saturday June 6th - Sunday June 7th 2020


Here we are again for the second set of game days of the Bundesliga comeback! The first round was very much welcome, but has the "four way title race" been decided already?
Relegation Round
Admira Wacker (5) vs Mattesrburg (4)
Last meeting: Mattersburg 1-2 Admira


Admira coach Zvonimir Soldo lost his first league game in three matches against Austria on Tuesday evening, despite a decent all round performance. The injury list is still long (Menig, Thoelke, Vorsager, Starkl, Pusch) and theu could really have done with Sinan Bakis not getting a yellow card suspension for punching the ball in frustration. More performances like last time and they'll be OK though!
Mattersburg had a solid opener against a tricky Altach side, and despite giving away a cheap goal they fought back and were well worthy of a point. Perhaps more importantly, Gruber and Jano got through the game fit, Jano even got on the scoresheet. Both teams created a lot last time but could cancel each other out here.
St Pölten (3) vs Austria (1)
Last meeting: Austria 0-0 SKN


St. Pölten surprised everyone last week with a 5-0 win out of nowhere. A hat-trick from Jamaican loanee Cory Burke has put him on the Bundesliga map, but they actually had fewer shots and less possession than WSG, so it wasn't as straight forward as it seemed.
Austria finally shook off that habit of 6 draws in a row, but were fortunate against an Admira side who should perhaps have taken the lead and gone on to win. With both sides coming in off the back of wins, it could make for an interesting encounter!
Altach (2) vs WSG Tirol (6)
Last meeting: WSG 0-4 Altach

Altach were a left a little unsatisfied with a point last time out, and they'll look to this one to get all three on the board. Kobras is back between the sticks (although replacement Ozegovic played well) but captain and scorer from last week Schreiner is suspended.
Things don't bode well for WSG after a 5-0 drubbing and a 4-0 loss last time they faced the Vorarlbergers, but with coach Silberberger on the mend, Maierhofer and co. will be desperate to repair their reputation and rediscover their decent 2020 form. Grgic will miss the rest of the season, and Pranter picked up an injury on that miserable opening match day for Tirol.
Championship Group
Hartberg (5) vs Red Bull Salzburg (1)
Last meeting: RBS 2-2 Hartberg

Hartberg pulled off a stunning smash and grab against a dominant LASK, and they deserved it in their own counter-attacking way! They'll be huge underdogs again, but with no pressure, and the memories of picking up a point against Salzburg not long ago, they could be confident of another upset.
Salzburg are suddenly in the driving seat for the 2020 title, in part thanks to Hartberg's win last weekend. Kristensen is the most major absentee, with Okugawa likely to miss out in midfield too, but Salzburg's back four held up very well against Rapid on match day 23, and they should have the quality they need to get goals, with Daka (18), Hwang, and a bench with Adeyemi and Koita waiting in the wings.
Wolfsberger AC (2) vs LASK (3)
Last meeting: WAC 1-3 LASK


Shon Weissman's wonder-goal got the rumour mill turning, talking of a move to Celtic. Will that pose a distraction to the league's best goal-getter (23)? After a solid win against Sturm, only Soldo and Sprangler are expected to miss the game through injury, as WAC look to push on from the dizzy heights of second spot.
LASK need to lean on their stunning away record once more as they chase a vital three points, with title hopes fading fast. However relaxed coach Ismael may appear, they must know that the season is on the verge of falling apart after only their third defeat. Lucky then, that Gernot Trauner returns from suspension to marshall the back three. Goiginger and Potzmann are expected to be out injured for a while longer.
Rapid Vienna (4) vs Sturm Graz (6)
Last meeting: Rapid 1-1 Sturm


Rapid have struggled at home against the top 6 this season, and haven't beaten Sturm in 5 games in the capital, so they'll face a tough test here.
The injury-plagued Vienna side add Murg, Sonnleitner and Dibon to their lengthy treatment list, and are likely to call on some younger players to fill the void. They still need some more help for Fountas up front, but Arase is starting to look more dangerous on the wing each week.
Avlonitis is suspended for Sturm, Jantscher is unlikely to be fit, but other than that Nestor El Maestro has a full team to choose from. Despodov might start now he's had a taste of the action for the first time in months, but both sides will be desperate to get the opening goal in what should be a tight game.
The Championship Group Gets Going! Match Day 23

If you're hoping for more quality, then you're not alone, and the top six section should be where it's at! With a potential four-way shootout for the title, keep your eyes on the battle emerging over the next ten match days...
Get to know the Bundesliga Championship Round
With the regular season points totals cut in half, the league should theoretically stay close and competitive for the rest of the season. That's certainly what has happened this year, as Red Bull Salzburg, LASK, Rapid Vienna, Wolfsberger AC, Sturm Graz and Hartberg battle it out for the title and the majority of the European qualifying spots for next season's Champions League (2 Qualifying places) and Europa League (1 Group Stage, 2 Qualifying).
Red Bull Salzburg (1) vs Rapid Vienna (3)
Last meeting: Salzburg 3-2 Rapid

It's been a good restart already for Red Bull. A 5-0 demolition of Lustenau in the cup final means that coach Jesse Marsch (now linked with Borussia Dortmund) has lifted silverware with Salzburg, and the league lead has even been inherited after LASK took a points deduction for training infractions.

With the significant advantage of Salzburg being match-fit, they're favourites for this huge clash. Rapid are only four points behind, but the Vienna side always struggle over in Salzburg, and taking a point here would be celebrated.

Salzburg will be looking for Patson Daka to add to his 17 goals and lead the line in the last phase of the season. In the midfield, Dominik Szoboszlai has been linked with many a big move for the summer, but needs to keep his feet on the ground for ten more matches, and recent signing from PSG Antoine Bernede looks set to feature again after a lengthy spell on the sidelines. Hwang Hee-Chan also went off with a knock in the cup final, but should be ready for this one.

Rapid Vienna can suddenly sense an outside shot at the title after a solid season, and they've been thrown back into the mix by LASK's penalty. They couldn't have asked for a tougher start though, and a defeat here might kill off the dream of a 33rd title before it even begins.

They will need winter signing Koya Kitagawa to up his strike rate alongside top scorer Taxi Fountas (14) if they are to stay in the hunt. Captain Stefan Schwab is doing his best to keep the team going with solidity and midfield creativity, and with an exciting blend of young players (Velimirovic, Schuster, Greiml, Hajdari, Petrovic) and more experienced heads around, Rapid could be on the up.
LASK (2) vs TSV Hartberg (6)
Last meeting: LASK 5-1 Hartberg

What a hectic time to be a LASK fan. In the midst of the season of their lives, the club's European run is smashed to pieces by the coronavirus situation, and now four illegal full-contact training sessions have cost them the league lead (after a 12-point deduction from their regular season total), and made them public enemy number one for many in Austrian football.
How they will react to their punishment is anyone's guess, but a game against Hartberg might be a more gentle opening test than any of the other top six opponents.

LASK's 3-4-3 has thrived on quick, accurate play, and excellent performances all over the field, from young goalkeeper Alexander Schlager, star centre-back Gernot Trauner (suspended for this game), midfield playmaker Peter Michorl (11 assists) and a handful of players posing a goal threat (Klauss, Tetteh, Raguz, Frieser).

Hartberg are favourites to stay rooted in p6, but they won't care one bit. With survival ensured and a best Bundesliga finish in the bag, every game is a free hit for Hartberg, and they're capable of springing the odd surprise.

Their pressure-absorbing counter play has caught out many this season, and if they go in front they can be tough to crack. Look out for Dario Tadic (11 goals) to be on the end of that counter play. Teammate Jodel Dossou (4 goals, 4 assists) has added dynamism to the midfield, and Rajko Rep (6 goals, 5 assists) adds the incision going forward.
Sturm Graz (5) vs Wolfsberger AC (4)
Last meeting: Sturm 0-4 Wolfsberg

Under the fiery half-Serbian half-English coach Nestor El Maestro, Sturm have been maddeningly inconsistent, often recording a win, loss and a draw over a three game stretch. They at least did enough to reach the top 6, so there's a chance to regroup and make a run at a Europa League place, although you could argue that it's a futile aim anyway after their feeble qualifying efforts in the last two seasons' Europa League campaigns.

The fans are growing frustrated as Sturm struggle to catch the top teams, and also battle with a bumpy pitch preventing too much passing football being played.

Keep an eye on Bulgarian loanee Kiril Despodov, who has regained some fitness during the break and can make a big impact on the wing. There's also Georgian attacker Otar Kiteishvili who always puts a shift in, and defender Isaac Donkor who is enjoying a breakthrough season.

Wolfsberg stumbled a little after losing coach Gerhard Struber to Barnsley, off the back of a brilliant last season and a memorable Europa League run, with points taken from Roma and Mönchengladbach.

Nonetheless, it's impressive that they're still up and around the top four under Ferdinand Feldhofer, and they're arguably better than they were last season, with league sensation Shon Weissman (22 goals) linking up brilliantly with cultured midfielder Michael Liendl (16 assists, 5 goals).

Aside from having the league's top scorer and assist provider, youngster Romano Schmid looks destined for a bigger Bundesliga career, and the more experienced Lukas Schmitz has put in some standout displays at left-back.
The "Relegation Round" Restarts! Match Day 23
When the league split after 22 matches last season, a handful of teams ended up just a few precious points or even goals away from the all important divide.
Rapid Vienna were the shock victims stuck in the bottom six back then, and their city rivals Austria have fallen foul of the same thing this season, the difference in 2020 being that the line up was a foregone conclusion months ago.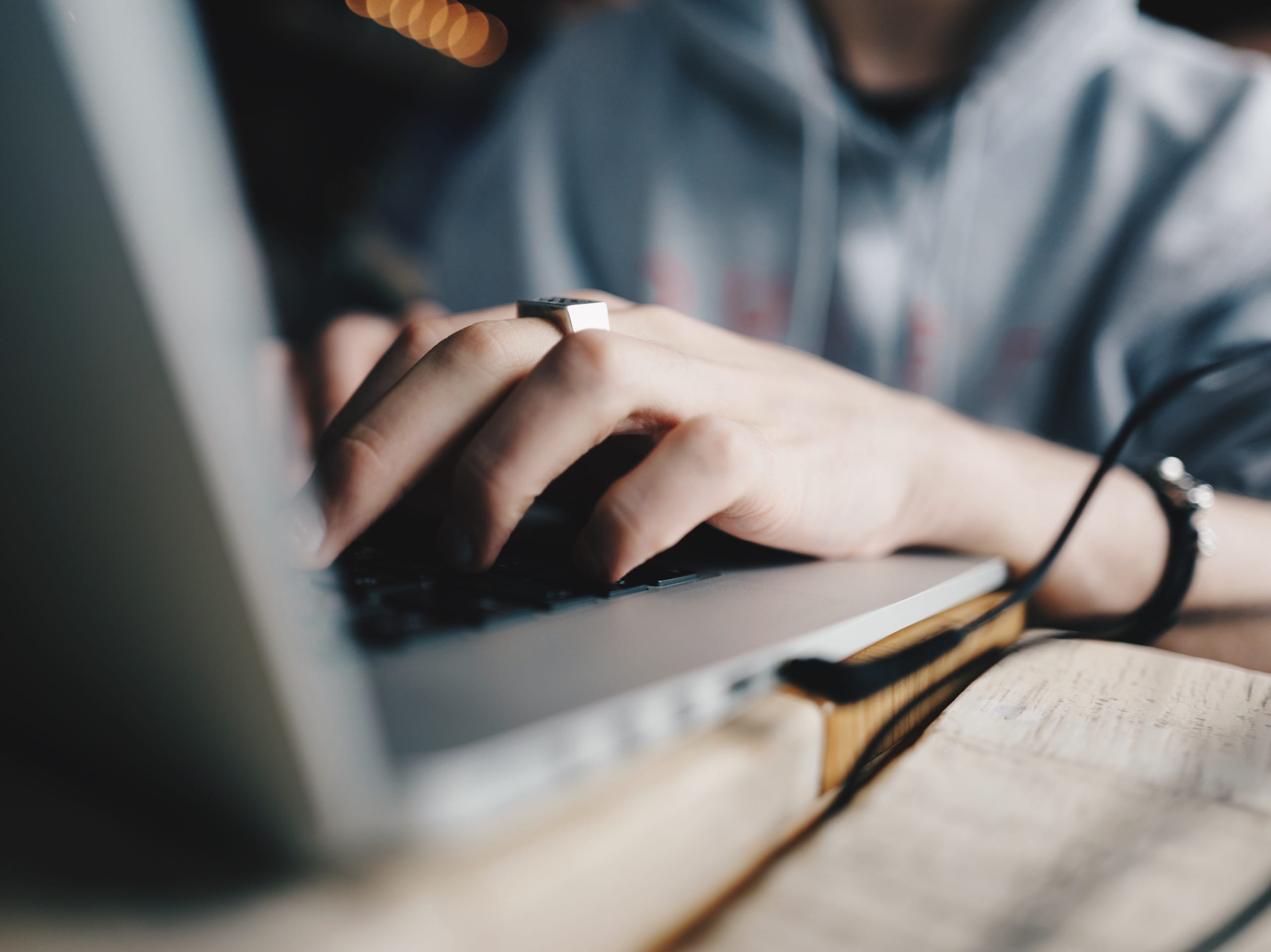 Get to know the Bundesliga Qualification Round
Austria, Altach, Admira, WSG, Mattersburg and St. Pölten will battle it out amongst themselves to avoid one relegation place, and attempt to secure one of two domestic play-off spots (thanks to Salzburg's cup win) for an unlikely shot at the UEFA Europa League and a salvaged season.
WSG Tirol (4) vs St. Pölten (6)
Last meeting: SKN 5-1 WSG

WSG Tirol have to play all their home games in the cavernous Tivoli Stadium in Innsbruck (rather than their usual Wattens home), but perhaps that lack of atmosphere will have prepared them for "behind closed doors" football.

Long-term WSG boss Thomas Silberberger will miss the game after a serious motorbike accident - we of course wish him a speedy recovery - and midfield engine Lukas Grgic will be out for the season after a timely appendix op.

Promoted WSG flat-lined with 7 straight defeats in winter, but January signings like Stefan Meierhofer rejuvenated the Tirol side, and they dragged themselves off the bottom before the lockdown.

St. Pölten are the side who inherited that final place, and with no wins in 8 (D4 L4) stretching back to that 5-1 win over WSG, the Lower Austrians are last in the form table. Husein Balic fired them to that win, but has since departed for LASK. They need loanee Cory Burke to pick up some of the scoring slack alongside reliable North Korean Kwang Ryong Pak.

Trainer Robert Ibertsberger finally gets to make his debut in the dugout after putting pen to paper just as games were called off in March.
SV Mattersburg (5) vs SCR Altach (2)
Last meeting: SVM 0-0 Altach

Mattersburg may just be the league's most infuriating side, capable of beating anyone on occasion, yet a run of 7 defeats and 1 draw left them rooted to the foot of the table for months.

Their most recent shock wins came courtesy of the talented yet injury-prone Andreas Gruber, so we hope to see him stay fit after the lockdown. Jano also returns from long-term injury to bolster the Mattersburg midfield.

Alex Pastoor's Altach started slowly this season before dizzying the heights of the league form table, and almost threatening a run at the top 6. The signing of veteran striker Sidney Sam revitalised the Vorarlberg side, and he's been involved in an impressive 10 goals since coming to Austria.

Altach will hope Sam recovers from a knock before this one, but they'll be please to see left-midfielder Marco Meilinger back from injury, and 'Gladbach loanee Julio Villalba settling in with a goal in their last friendly.
Austria Wien (1) vs Admira Wacker (3)
Last meeting: Admira 0-0 Austria

Austria are on a run of draws which is frankly staggering, with 7 of their last 8 games ending level. A few wins would have set them on course to catch the top 6, but the violets seemed destined to drop points before the long break.

Can Christian Ilzer overcome the ignominy of being stuck in the bottom half by dominating the Qualification Round week in, week out? The club is plagued with financial issues and the fans are losing patience, but young talents Fitz and Sarkaria might help to lift the mood, as well as improbable goal machine Christoph Monschein (15), who's having a standout season.

Admira are on their third coach of the campaign, and new man Zvonimir Soldo needs to keep the team on the attack if they are to avoid a relegation scrap. They struggle to create chances, but there are goals in the side, especially from Sinan Bakis (11) who has scored half of Admira's tally this season by himself!

The team from just south of the capital have a young side and a history of producing talented players, no wonder then that Salzburg loaned out midfielder Jung-min Kim to pick up some playing time.
Bundesliga - Round 22
Saturday March 7th - Sunday March 8th 2020


Mattersburg vs LASK
Last Meeting: LASK 7-2 Mattersburg
LASK don't have the greatest record away at Mattersburg, but they'll look to make it an amazing 11 wins in 11 away games in the regular season round here. With Michorl and Ranftl missing through suspensions, LASK will need a good showing to bounce back after their cup defeat, but some players may be tentatively protecting themselves before the UEL tie with Manchester United this week.
Mattersburg are once more without Jano and Gruber, but even after the 7-2 defeat last time, they can sense an upset here.
Red Bull Salzburg vs Sturm Graz
Last Meeting: Sturm 1-1 Salzburg
The Red Bulls are unbeaten in 8 against Sturm, but Sturm are unbeaten in 5 away games, and have only lost twice away all season. Salzburg are missing Hwang Hee-Chan after he picked up an injury midweek, but with 72 scored so far they're still good value for goals! Sturm are once again without Kiril Despodov, but Donkor might be close to full fitness by now.
Wolfsberger AC vs Rapid Vienna
Last Meeting: Rapid 1-1 Wolfsberg
Ex-Rapid player Ferdinand Feldhofer faces his old club as a manager after scoring the goal which sealed Rapid's title triumph back in 04/05. WAC have scored 7 and conceded just 2 since he took over.
Rapid want to hang on to third place in the regular season, but they haven't won in 7 games at the Lavanttal Arena (3D 4L). Watch out for headed goals, WAC have a league high 12, with Rapid second on 9! Also, assist-master Michael Liendl hasn't lost in 15 games against Rapid… omens!
FK Austria Vienna vs SKN St Pölten
Last Meeting: St Pölten 2-2 Austria
Austria might be suffering a lack of motivation after their top 6 hopes were finished last weekend, but they're unbeaten in 5 against lowly St Pölten. They've also recorded 5 draws in a row now, with the joint Bundesliga record of 6 up for grabs, although they won't want it!
St Pölten have more points against Austria (15) than they have got against any other Bundesliga team, and they would love to extend that record having slipped into the relegation place last week.
Klein (FAK) and Klarer (SKN) miss out through suspension.
TSV Hartberg vs WSG Tirol
Last Meeting: WSG 0-1 Hartberg
Hartberg are unbeaten in 5 at home, and have won their last 6 against WSG in all competitions. Midfielder David Cancola misses out after being sent off against LASK, as Hartberg secured their historic top 6 berth.
WSG have picked up a reasonable 4 points since the winter break, but chance conversion remains a major issue for Thomas Silberberger's side. Hager misses this game due to 5 accumulated yellow cards.
Admira Wacker vs SCR Altach
Last Meeting: Altach 1-4 Admira
Admira recorded probably their finest win of the season the last time they faced Altach, and they've scored in each of their last 9 games versus the Vorarlberg side. Altach, for their part, have scored in their last 10 away games at Admira, so surely it won't end 0-0 (or have we cursed it?).
Altach are flying high in the form table, and Sidney Sam's 5 goals and 5 assists mean he's been involved in more goals than anyone else since his Bundesliga debut in October: Impact! Altach are also unbeaten in 6, whereas Admira are desperate to pick up points in the relegation scrap. Kerschbaum (ADM) is missing through suspension.
Bundesliga - Round 21
Sunday March 1st - Monday March 2nd 2020



LASK vs Hartberg
LAST MEETING: Hartberg 1-2 LASK


High from their Europa League draw against Manchester United, LASK first have to concentrate on Hartberg. Key players like Gernot Trauner are one yellow away from suspension, so with a cup semi coming up they might be a little cautious. They'll hope for another lightning start as they managed 3 goals in the first 15 minutes last weekend.
Hartberg need only a point to secure an amazing top 6 finish. Loan forward Lema will be out for a while after picking up a knee injury in last week's agonising 2-2 draw with Rapid.



Sturm Graz vs Austria Vienna
LAST MEETING: Austria 1-0 Sturm


Sturm search for only a 5th home win of the season, young full-back Donkor is on his way, but won't be ready in time for this one, Despodov is still recovering in his homeland as well, so he'll miss out too.

Nothing but a win will do for Austria, but key players Madl and Grünwald are suspended for this one. Expect them to go all out as it's last chance saloon for a place in the all-important top 6.




Altach vs Red Bull Salzburg
LAST MEETING: RBS 6-0 Altach


A postponement to Monday might affect crowd numbers for this one, with Mergim Berisha returning to his former loan club. Altach have built a decent run of form with 11 points from their last 5 games, and they'll hope that can continue against a struggling Salzburg.
Salzburg were dumped out of the Europa League on Friday after a delayed second leg against Eintracht, but although they played well they're routinely shipping 2 goals at the moment. Will Salzburg coach Jesse Marsch try a new formation to stop the rot and try to chase LASK at the top of the Bundesliga?
Rapid vs Mattersburg
LAST MEETING: Mattersburg 2-3 Rapid

Rapid are having their best season in years and will look to tighten their grip on 3rd place and the European spot that comes with it by defeating Mattersburg. They'll be without Schobesberger again, but summer signing Thorsten Schick should be back on the left again after a long-term injury.

Mattersburg have to do without regular starter Jano as well as dangerman Andreas Gruber. If he's fit, they might look to Christoph Halper and ex-Rapid player Kuen who has been involved in plenty of their recent goals.



WSG Tirol vs Admira Wacker
LAST MEETING: Admira 3-1 WSG

WSG Tirol will be desperate to build on their surprise win last weekend. Grgic returns from suspension as they face nearest rivals Admira in the first proper relegation 6-pointer of the season. Veteran Florian Mader announced his immediate retirement in the build-up.

Admira have also lost a player, Dominik Starkl will miss the rest of the season with a ligament injury. Young midfield dynamo Hjulmand is suspended for this one, and it should be a scrappy and tense battle out there to welcome new coach Zvonimir Soldo.



SKN St. Pölten vs Wolfsberger AC
LAST MEETING: WAC 4-0 SKN
St. Pölten could find themselves bottom of the table by Monday if Admira and WSG draw, but if they themselves can get a point against WAC then they'll avoid that fate.

Wolfsberg have won their last 4 games against St. Pölten, but need to bounce back after their slip-up last weekend to apply some pressure at the top end of the table. Defender Rnic is serving the last game of his ban for a bizarre winter-friendly elbow incident.
Bundesliga - Round 20
Sunday February 23rd 2020
Austria Vienna vs Red Bull Salzburg
LAST MEETING: Salzburg 4-1 Austria

Austria may be on the brink of missing out on the top-six, but they've quietly built a 6 game unbeaten stretch, albeit with only 2 wins in there. They really must pull off an unlikely win if they want a chance of scraping into 6th place. Christoph Monschein's red hot form could hold the key.

Jesse Marsch and Red Bull Salzburg find themselves in their first tough spot in ages. A loss to LASK and then a hammering from Frankfurt have put them on the back foot, and it'll be great to see how the team respond. Daka has struggled to lead the line in 2020, and now it might be turn for Adeyemi and Koita to have a go. Players like Farkas and Onguene will have bruised egos after Thursday, and will be looking to bounce back in style.

LASK vs St Pölten
LAST MEETING: St Pölten 0-3 LASK

How will LASK cope with the unusual pressure of being league leaders? After a tough run-out on Thursday vs Alkmaar, they will need fresh legs to beat a St. Pölten side who have been on a general upturn of late. At the back, Wiesinger is suspended, but Ramsebner has done a decent job when he's come in. If Raguz and Klauss can be clinical in front of goal, they might improve an oddly average home record this season. (They've won all 10 away games!)

New loan signing Cory Burke looks set to miss out for St. Pölten with injury, but Pak has caused damage up-front since his comeback. Dominik Hofbauer had a great game last weekend, and will hope for a place in the starting line-up, and watch out for both teams at set-pieces. They are among the highest scoring sides in the league from dead ball situations.

Hartberg vs SK Rapid
LAST MEETING: Rapid 3-3 Hartberg

Hartberg have a strong home record, winning 3 and drawing 1 of their last 4. A win here would likely be enough to secure a sensational top-six spot.
Rapid won 7 of their first 9 away games, and matches between these two sides have averaged more than 5 goals per game, so this should be a thriller! Schobesberger is the main man missing for Rapid, but they get a lot of early goals, and Taxi Fountas has been scoring regularly this season.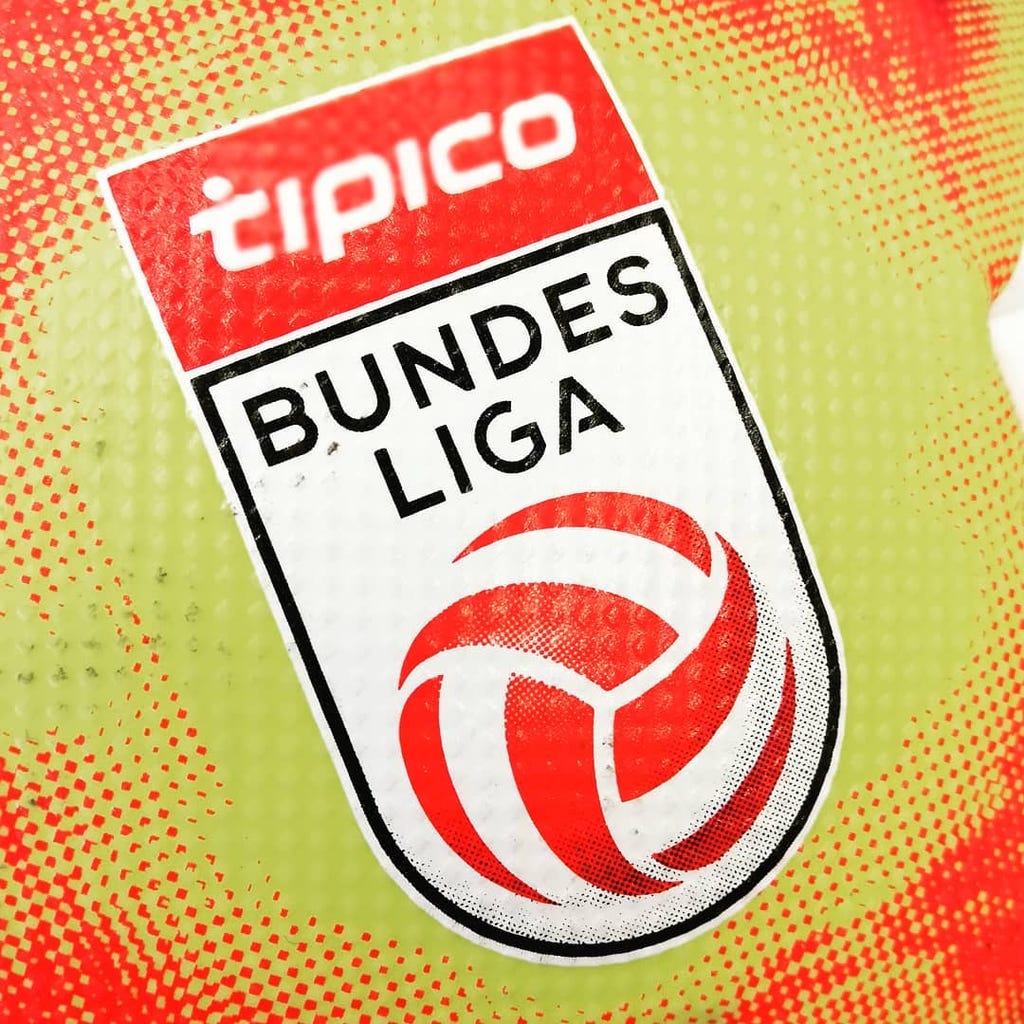 Saturday February 22nd 2020
Admira Wacker vs Sturm Graz
LAST MEETING: Sturm 4-1 Admira


Admira have been regularly picking up points lately, but they have an awful record against Sturm in recent seasons, losing the last 6 meetings. Sinan Bakis is of course their key man, scoring 11 goals this season, more than half of the team's total! Kolja Pusch tends to link up with him well, so Admira fans should be happy that he returns.

Sturm are without arguably their best player, Kiril Despodov, but they welcome back a mighty FOUR starters who missed last week's defeat through suspension (Dominguez, Kiteishvili, Ljubic and Hierländer). CEO Kreissl has announced his plans to step down at the end of the season, but will that destabilise a Sturm side who still need points to seal a top-six place?
Mattersburg vs Altach
LAST MEETING: Altach 0-2 Mattersburg


Mattersburg have a great winning record off the back of the winter break, and this year was no exception. Their top scorer Andreas Gruber netted two lovely goals on his return from injury, but then went off with another knee issue and will most likely miss this match. That could be a costly loss for the Burgenlanders.

Altach have found a decent run of form lately, and despite throwing away a 2 goal lead last weekend, the veteran Sidney Sam is on fire. Only Shon Weissman (9) has been involved in more goals than Sam (8) since the German came to Austria.


WSG Tirol vs Wolfsberger AC
LAST MEETING: Wolfsberg 2-2 WSG

WSG are looking to avoid an 8th straight league defeat. Luckily for the basement side, new signing Maierhofer never loses against WAC! Will his 4 game winning run against the Carinthians last though? Midfielder Grgic is suspended but keeper Oswald could return after the "bumscratchgate" scandal.

Wolfsberger AC have never won both of their first two matches after a winter break, but with league top-scorer Weissman (19) and top-assist provider Liendl (13) they should manage it this time.


[tm]