When You Wish Upon a Star...
Tom Middler looks back on FC Salzburg's long, long road to the Champions League, and where it has left them in 2020


(Note: A version of this article was made available to our Patreon subscribers with early access. Please consider subscribing to our Patreon site and supporting our work via the link at the top of the page.)
Wals-Siezenheim, Austria, August 2018: Munas Dabbur has just wheeled away after calmly slotting home a penalty in the Champions League play-off second leg, and yet the home fans amassed in the half-sunken steel and wood construction that is Salzburg's Red Bull Arena still don't quite believe that the wait for Champions League football is finally over.

The confidence of even the hardiest of Red Bull Salzburg fans has been dented, no, battered by a litany of qualification woes which only 12 months prior reached what most must have assumed to be its nadir with Hillal Soudani's 95th minute goal for Dinamo Zagreb. That strike came off the back of an 87th minute leveller, capping a remarkable late turnaround for the Croatian side and denying the Austrians at the very end of the final hurdle. Even then it was a familiar, almost inevitable tale; other humbling qualifying campaigns had seen Salzburg fall victim to Malmö (in successive years), Rijeka, Maccabi Haifa and even Dudelange; an horrific decade and-a-bit of qualification failure stretching all the way back to the 2006/07 season, a barren record in stark contrast to the vast quantity of Austrian titles swept up in that time.

This time though, a tricky tie away at Red Star Belgrade's notorious Marakana had already been safely navigated - albeit with a dour 0-0 draw behind closed doors - and the Austrians were now 2-0 up at fortress Salzburg; greatness now sat firmly within the grasp of manager Marco Rose and his young stars, a chance to extend domestic dominance by stepping up into football's most prestigious club competition. The atmosphere at the Red Bull Arena was just beginning to settle, the hosts were impressively dominant, even the 10,000 or so Red Star fans were starting to feel the life drain out of the game. But at that level, all it takes is a momentary lapse.

Salzburg's defences were rocked, punctured twice inside a frantic spell which lasted little over a minute. First came a deep cross after Hannes Wolf's criminal giveaway on the edge of his own area, and then seconds later a looping, hopeful free-kick pumped forward from midfield. On both plays, Comorian forward Ben was the eventual target, ghosting in behind experienced centre back Andre Ramalho, a player who had seen it all before but was unable to stop it happening again. Suddenly the scoreboard high up behind Cican Stankovic's goal read 2-2. The fans in Salzburg finally began to wonder why on earth nearly 40% of the match tickets had been allowed to be snapped up by away supporters, the players, shell-shocked, sleepwalked through much of the remaining 25 minutes of the game, their powers evaporating as the clock ticked away. Dabbur had one last shot at glory, but it wasn't to be.
"2-2: FK Crvena Zvezda win on away-goals" is how that tie is remembered in UEFA's history books, and yet there was so much more to it: the mental anguish of letting qualification slip through their fingers once again, Salzburg's long unbeaten home run seeming more meaningless than ever before as hundreds of Red Star fans streamed onto the pitch to celebrate their own glorious European moment (the club would later be fined for their fans' actions that night), whilst the home bench was full of players burying their faces into their training bibs, waiting for the ground to swallow them up.


The Serbians went on to play Liverpool, Napoli and Paris Saint-Germain in a star-studded Champions League group, recording a famous victory over the English side along the way, whilst at least Salzburg salvaged their pride with a spirited Europa League run that season. (They won all 6 group games, before losing narrowly to Napoli, who dropped down from 3rd in the aforementioned Champions League group.) Love or hate the Europa League - and we love it - it just isn't the same as what the Austrians refer to as the "KönigsCLasse" - literally the "King's class", or top-tier, with a little CL pun thrown in for good measure. The joke was on Salzburg though, and now it had been for simply too long. Their excellent performances in the Europa League - including a sensational run to the semi-finals in 2018 - had only thrown their Champions League deficiencies into sharper relief by exposing beautiful glimpses of their European potential, before hopes were perennially dashed.

What the club's stellar Europa League form had done though, was quietly (and confusingly, given UEFA's complex 5-year coefficient system) elevated the Austrian Bundesliga to the very cusp of an automatic Champions League spot. All it would take was for one of the big guns to win the 2018/19 Champions League as they always do, and the Austrian Champions would have their golden ticket, a free pass to the 2019/20 group stages. Is there a team in European football who needed one of those more than the Mozartstädters? Unlikely.

As the reality of this automatic spot began to dawn on Austrian football fans, another young team were already busy showing off their own European pedigree, stunning the football world by demonstrating just what an inexperienced but close-knit team could do on the biggest stage. Ajax had already gone through their Champions League group unbeaten, progressing to a tie against Real Madrid with little more than hope, before Hakim Ziyech, Frenkie de Jong, Mathijs de Ligt and co. lit up the competition in the clutch moments of the second leg. Ajax was now the name on everybody's lips, and after upsetting Ronaldo's Juventus in the following round, a winnable semi-final awaited against Tottenham Hotspur.

Back in Salzburg, a new reality began dawning on Austrian fans; "Ajax are going to win this thing, aren't they?" It had become clear at this point that if the Dutch team did lift Old Big Ears, Salzburg's own Champions League spot would be swiftly wrapped up and shipped off to Amsterdam, as Ajax didn't have one of their own. Needless to say, for the spurned Salzburgers the dreaded play-offs would await once more… 13th time lucky, perhaps?

As it turned out, it was to be a lucky 13 for the Austrians. In a manner befitting one of Salzburg's own late qualification collapses, an Ajax side with one foot in the final fell victim to an improbable fightback, in Amsterdam no less. When Lucas Moura fired neatly into the bottom corner for his trailing Spurs side, it was hardly more than a consolation goal, but after a second from a nightmarishly nervy Ajax scramble, the North Londoners were back in business in the semi-final. The jubilation inside the Amsterdam Arena had gone now, Ajax fans were peering through their fingers as the clock ticked over into the 5th and final minute of extra time. With his last foray forward, Lucas Moura found his favoured corner of the Ajax goal one last time, and the green-shirts of Spurs had secured a monumental moment in the club's history whilst the home side slumped agonisingly to the turf. In its essence, that night captured everything that the Champions League has to offer, and it came just a day after Liverpool's unbelievable reversal against Barcelona at Anfield. The competition had perhaps never been a more exciting spectacle.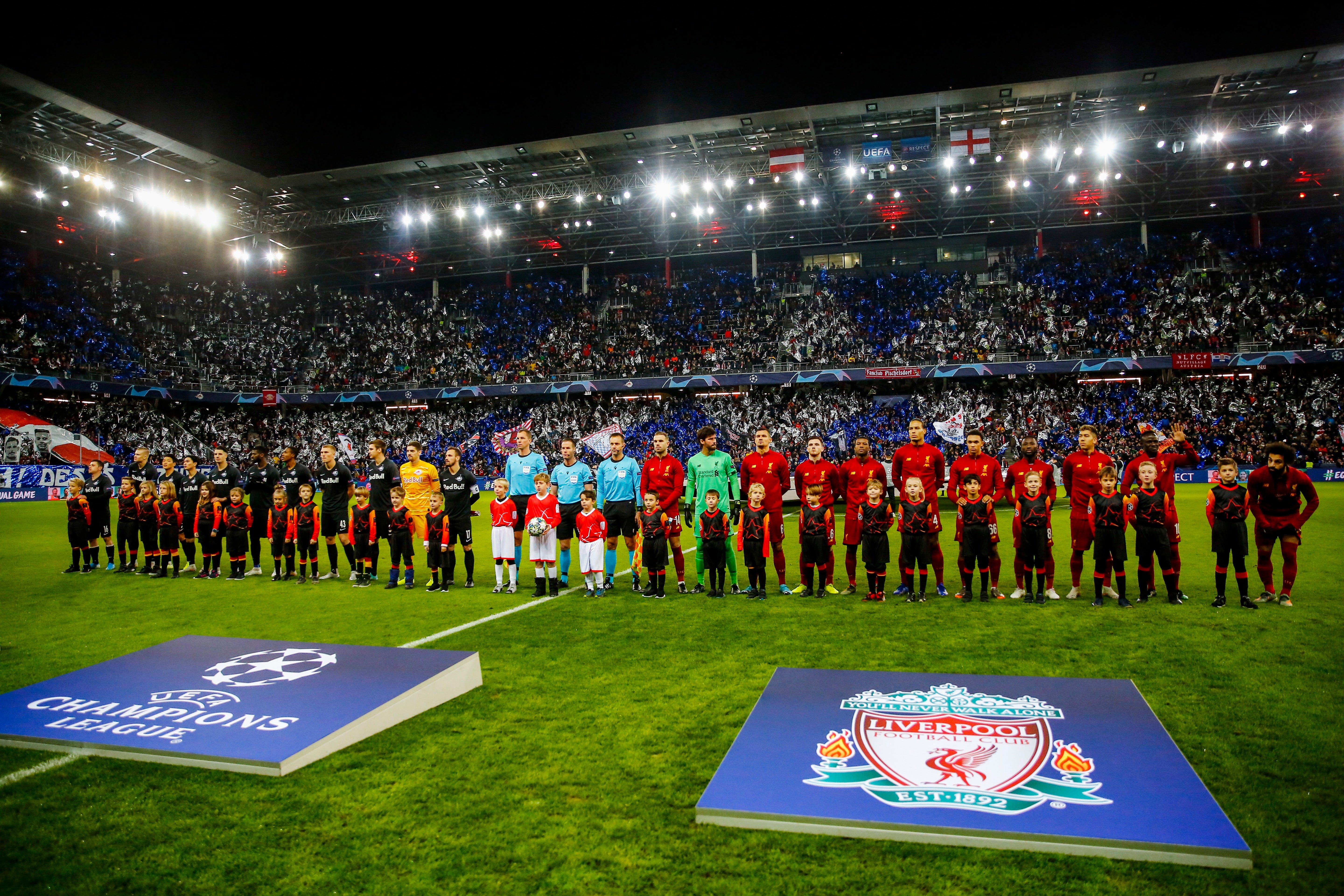 Almost 1000km away in Austria, the more eagle-eyed football fans hadn't missed the fact that Moura's 95th minute strike had also left FC Salzburg on the brink of history (a far more pleasant 95th minute goal than the one Salzburg had suffered against Dinamo in 2017!). It was now official; if they could complete the relative formality of winning the Austrian Bundesliga, they would be in the Champions League. A 2-1 win just days later against erstwhile league rivals LASK all but sealed the deal, and so Salzburg could quietly begin to await their first ever UEFA Champions League draw. There was to be no qualification party, but then, there was to be no risk of failing in qualification for another year… the phrase "they would have bitten your hand off" comes to mind!

Months later, once Liverpool had sealed a sixth Champions League title in Madrid, and Salzburg had swept up the Austrian Bundesliga and Cup titles, all eyes turned to Nyon, Switzerland for the Champions League group stage draw. At the time, club insiders told us that they were hoping for at least one glamour tie, and rather humbly aiming for third place in the group, looking to get a taste of the Champions League and then continue in the comfort of the Europa League in 2020. Were there hints of a lack of confidence there, or just a dose of realism from a club you might expect to display arrogance?

In a group remarkably similar to the one they had missed out upon in the previous season, FC Salzburg drew Liverpool, Napoli and Genk as their opponents. A trip to the champions' iconic Anfield home lay ahead, and Salzburg, replete with the first US coach in Champions League history - Jesse Marsch - would open up at home to their Belgian opponents. Just the draw that the club had hoped for, a chance to play the very best on the biggest stage, and an opportunity to get stuck into the group with a winnable home tie right off the bat. Could Salzburg cope, going in as favourites, missing key players from 2019 (e.g. Wolf, Schlager, Dabbur)?
In front of a full-house, 13 years of pent-up Champions League energy was unleashed furiously upon a Genk side who were made to look hopeless by Salzburg's breathtaking tempo. Erling Haaland burst onto the scene by putting the home side ahead after just 2 minutes. A few hours later, once Salzburg had let their fearsome transitional play and the fearlessness of their young players shine through, Haaland had a hat-trick, and Europe was sitting up and taking note of the impressive débutantes from a virtually unknown league who had somehow just won 6-2 with their new coach.

Next up, Liverpool, the side with arguably the best front three in football, and two former Red Bulls in Sadio Mane and Naby Keita. This time Salzburg were 3 behind before they had caught their breath, but what happened next would define their inaugural UCL campaign. With the eyes of the world bearing down upon them, Marsch switched to a diamond midfield 4, and Takumi Minamino and Hwang Hee-Chan burst into life. 3-1; Virgil van Dijk left on the floor, 3-2; Minamino volleys home superbly on a blistering break; now it's Haaland's turn to tap, 3-3! Twitter is going mad. Salzburg are not only trending, but truly alive on the biggest of all stages, they can do it, 4-3 at Anfield is on the cards!
In fairness, they gave it one hell of a go, and although it was Mo Salah who pinched the 4-3 for Liverpool that night, the impressions from that game were lasting. Few teams go to Anfield and get applauded off, fewer players still have the home fans chanting "sign him up" as Minamino did that day. Salzburg's run-out at the home of the champions, in that all-black shirt, will live long in the memory of European football fans.

Despite more goals from Haaland, a tough Napoli side blended experience and individual skill to end Salzburg's mammoth 19 match unbeaten home run in Europe on match day 3, and even a point hard-earned in Italy left Salzburg in a tight spot after match day 4, despite two more creditable performances. Genk away next, and Patson Daka became Zambia's first ever UCL scorer. Another little bit of history written, and a much needed 4-1 win cemented Salzburg's place as one of the most exciting teams in the competition, with reports from all over Europe seemingly declaring Salzburg to be everyone's "second favourite Champions League team", perhaps even "this year's Ajax."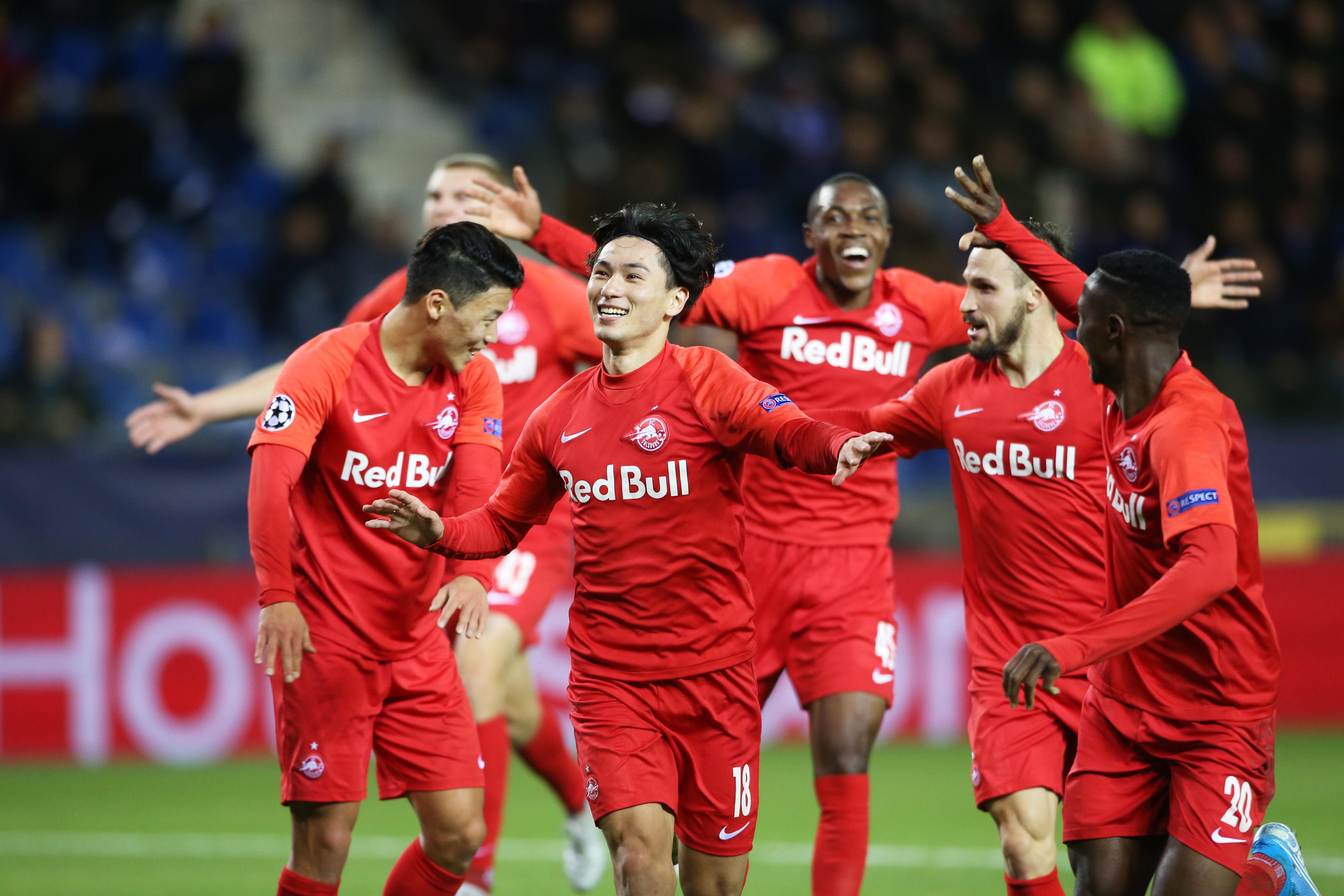 Given results elsewhere, it all came down to match day 6. A chance to knock out reigning champs Liverpool at home in Salzburg. After a frantic opening hour, Salzburg had been rolling with the punches, and perhaps could even have led through Hwang and Haaland's combined efforts. As it was though, Liverpool punished their hosts with two quick-fire second half goals, including a sublime angled finish from Salah, and Salzburg were left down and out. Another spirited display, another learning experience, and after all that, a fully deserved chance to move on to the Europa League once more after the winter break.

Ah yes! The winter break, and of course, the winter transfer window. What happened next is now well-known. Liverpool were the first to swoop, and coach Klopp did "sign him up" at the behest of his fans; Japanese midfield-dynamo Minamino was sold to the Premier League leaders for around €7 million. Erling Haaland, the star of Salzburg's domestic and European exploits wanted away too, holding teams in the palm of his hands before opting for Borussia Dortmund, a side in desperate need of his qualities, and with a track record of appreciating young talents. That move earned Salzburg in the region of €20 million, a lot of money, certainly, but very little when looked at from the perspective of Europe's biggest leagues.

So Salzburg head in to 2020 with what they wished for last summer; a sweet first taste of Champions League football, and a mouthwatering Europa League clash against Eintracht Frankfurt. However, rather than being one of the favourites to lift that particular piece of European silverware, their odds have rocketed upwards in the wake of those departures. There's no doubt that Salzburg have some huge boots to fill in the absence of Haaland and Minamino, so did they aim too low, and why did they sell at such cut price rates? Can it even be said that the Champions League served the side up to be decimated, perhaps even more than it elevated Salzburg's European status?

At first glance, it might seem as though Salzburg will be left to rue their low release clauses, but look beneath the surface and you'll find that there was method behind the supposed madness. Take Haaland, for example. It's public knowledge that when he moved on from Molde FK in his (kind of) native Norway he was already touted for a move to several top clubs, especially in England, where his father's contacts held sway. He chose Salzburg not only because of their growing reputation as a place to improve as a footballer, but also precisely because they were the club willing to sign him with a low release clause. It was built-in as a sort of insurance policy that if he performed well, a move to a bigger league would swiftly be on the cards, and stumbling blocks would have been cleared in advance. It worked out perfectly for both parties in many respects.
The case of Minamino was a slightly different story, but even his €7m fee was roughly a 900% profit on Salzburg's original investment to bring him over from Japan, and he's well inside the top-20 most expensive transfers out of Austria, even if it seems cheap to readers in countries with massively inflated (and quite possibly non-viable) markets. Minamino was, at 24, a good deal older than Haaland, and he'd stuck around long enough to win all that you can win in Austria many times over, so you can hardly argue that he wasn't a good servant to the club, and just a few months ago a €7m release clause would have appeared entirely sensible to most.

But here's where the crux of the matter lies. The Champions League changes things, fast. On the one hand that's exactly what FC Salzburg longed for, an immediate enhancing of their standing on the biggest stage, exposure to millions of new fans around the world and the revenue that comes with it. Yet you can't help but feel that this season should act as a turning point for Salzburg. There's surely no doubt about the fact that they would have liked to have held onto their best players at least until the summer. They're in a tight title fight with the immensely impressive LASK, and still fighting on the Europa League front after all. They'll be hard pressed to reshape and replenish their reserves of talent as well as they did in summer 2019 (although they'll surely try, as they have shown in recent weeks), but they'll need to do so flawlessly if they are to challenge for trophies at the European level any time soon.
The club have spent the relatively large sum of €12m on Noah Okafor from FC Basel this winter, and in Karim Adeyemi they've promoted another young attacker with bags of potential, but the fact remains, they're not heading into the Europa League in 2020 as the same side which turned so many heads during their Champions League bow. If they crash out in February after that tantalising tie with Eintracht, questions will have to be asked. Are Salzburg now content with domestic dominance, or has their taste of the Champions League given them the appetite for more?

As Manchester City and PSG demonstrate ably, cash can't buy you a European title easily, but holding onto their finest talents on and off the pitch could create a legacy which leaves Salzburg in the upper echelons of European football for years to come, and eradicate the (slightly erroneous) perception of them being just a team who are kicking around in a "one-horse" league every year.

But before we get too far ahead of ourselves and start thinking about the era of Salzburg with the iconic stars on their sleeves, there'll be the small matter of Champions League qualification to come this Autumn. Here we go again…

(Action photo credits for this article: GEPA, Red Bull Salzburg)